WEEK 1 – DAY 4
[table id=69 /]
WEEK 1 – DAY 5
[table id=70 /]
BARBELL BACK SQUAT
Use a low barbell position with the barbell resting on your traps (not the bottom of your neck). In terms of depth, your thighs parallel to the floor is the prescription, but going slightly lower (as shown) is even better.
SINGLE-ARM DUMBBELL OVERHEAD PRESS
Hold a dumbbell in your right hand and keep your left arm out to the side for balance. Start with the dumbbell at or above your shoulder. Then push it straight up, keeping your core tense. Do the same number of reps on both sides.
DUMBBELL STEP UPS
Grab a dumbbell in each hand and place a bench or block at knee height on the floor in front of you. Place one foot on the bench and push up through your heel to get on the bench. Keep your upper body upright.
BARBELL BENT-OVER ROW
Place a barbell in a rack at hip height and grab it with both hands at shoulder width. Remove the barbell from the rack, step back and place your feet shoulder-width apart. Bend your hips back and lower your torso until it is parallel to the floor. Row the barbell toward your stomach, allowing your lower back to maintain its natural arch.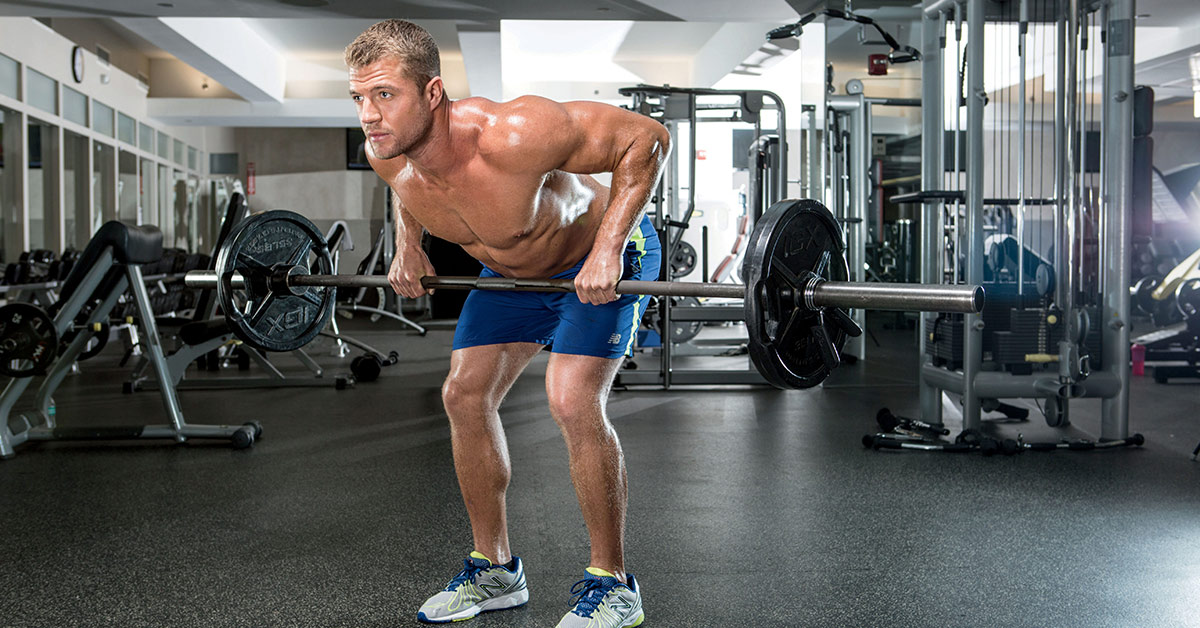 VERY ELEVATED GOBLET SQUAT
Hold a dumbbell vertically in your hands, wrapping your hands around the top of the dumbbell like a cup. Stand with your heels on a pair of disks. Then lower into a squat, lowering your hips far and keeping your back straight throughout the movement.
DECLINE EZ-BAR SKULL CRUSHER
Grab a loaded EZ bar and lie on a reclined bench, hooking your feet under the footrest. Keeping your elbows in position throughout the movement, bend them to move the weight up to the top of your head, then use your triceps to move the weight back up.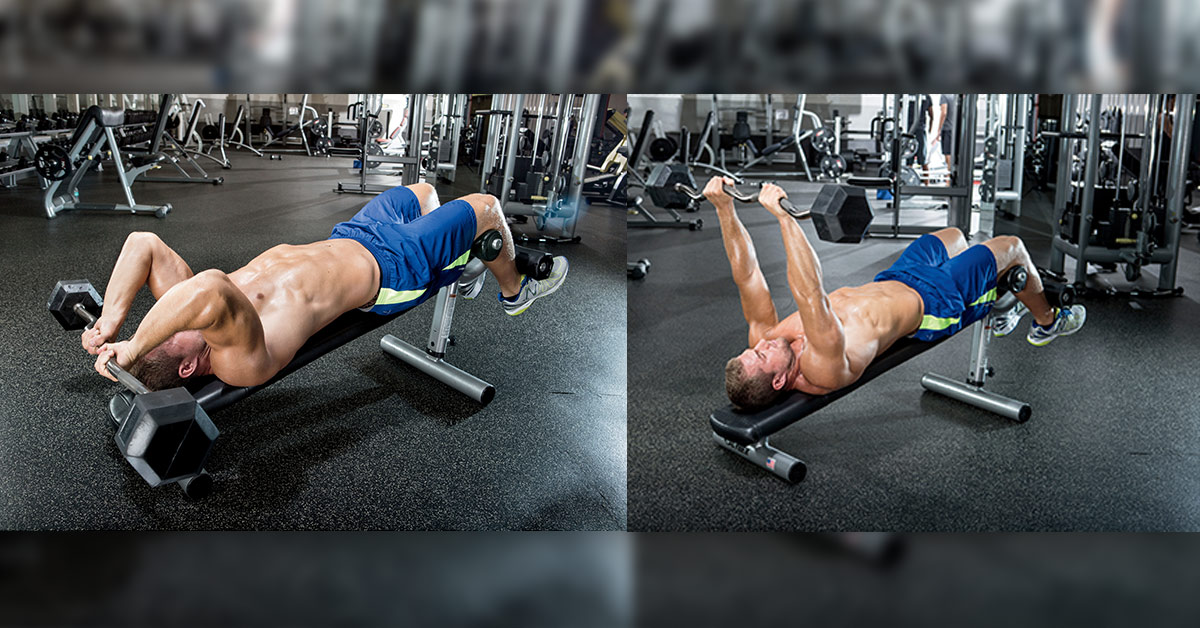 REAR DUMBBELL FLYE
Grab a pair of light dumbbells and lie forward on an incline bench. Keep your elbows straight as you move your arms away from your body and form a T with your body. In the top position, tighten the back of your shoulders.
TRAP BAR DEADLIFT
Stand in the center of a loaded stair bar and drop far down to grab the handles. Keep your back straight and look straight ahead as you push up through your heels to stand.